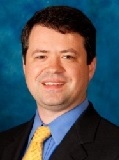 JAMES N. LAFAVE, PATENT ATTORNEY
JAMES "NICK" LAFAVE is a Patent Attorney in the Chemical, Pharmaceutical, and Biotechnology Department and the Commercialization and Licensing Department.  Mr. Lafave's practice includes the preparation and prosecution of domestic and foreign patent applications, client counseling, responding to Office Actions, and conducting Examiner Interviews.
Prior to joining Nath, Goldberg & Meyer, Mr. Lafave worked at Litman Law Offices, an Intellectual Property practice group of an international law firm. His practice focused on intellectual property protection and management, licensing and commercialization, and technology transfer for universities and innovation centers. He also assisted innovators in developing commercialization strategies and leveraging international treaties to preserve intellectual property rights and product development opportunities.
Mr. Lafave provides expertise in the area of biotechnology, with a particular focus on molecular genetics and microbiology. 
Mr. Lafave received his J.D. degree, cum laude, from American University, Washington College of Law, his M.S. degree in Biomedical Sciences from the University of Massachusetts and his B.A. in Biology from Williams College.
Mr. Lafave is admitted to practice before the Bar of the Commonwealth of Virginia and is registered to practice before the U.S. Patent and Trademark Office.
Mr. Lafave prefers to spend his free time traveling, hiking, and camping with his family.