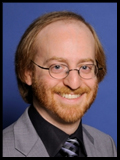 JOSHUA B. GOLDBERG, CO-MANAGING PARTNER
JOSHUA B. GOLDBERG is a Co-Managing Partner and Partner-in-Charge of the Chemical, Pharmaceutical and Biotechnology Department of Nath, Goldberg & Meyer (Formerly The Nath Law Group). Mr. Goldberg's practice involves portfolio management and analysis, including the preparation, prosecution, and acquisition of U.S. and foreign patents across a wide range of technology areas, conducting reexamination proceedings, obtaining patent term extensions, conducting Paragraph IV analysis, the preparation of patentability, freedom to operate, non-infringement, and validity opinions, pre-litigation analysis and client counseling, patent portfolio valuation, conducting licensing negotiations, and the preparation of opposition filings before the European Patent Office.
Practice Areas
Mr. Goldberg's practice areas include:
Patent Estate Development, both in the U.S. and Internationally
U.S. and International Patent Application Drafting and Prosecution for Chemical, Pharmaceutical, and Biotechnology Innovations
Technology Evaluation and Positioning
Legal and Scientific Research and Analysis regarding Patentability, Patent Validity, Enforceability, and Freedom to Operate
Licensing, Acquisitions, Divestitures, and Joint Ventures
The Preparation, Filing, and Management of Oppositions Before the European Patent Office
Professional Profile
Mr. Goldberg received his practical scientific experience while performing research and development for Particle & Coating Technologies, Inc. During this stage of his career, Mr. Goldberg was responsible for the development, design, and experimental creation of various pharmaceutical delivery systems.
While in law school, Mr. Goldberg commenced his career in Intellectual Property law as a law clerk at NGM. Mr. Goldberg earned his U.S. Patent and Trademark Office Registration Number in 1998, and was admitted to the Bar of the Commonwealth of Virginia in 1999.
Mr. Goldberg has been actively practicing patent law at NGM since 1997. He has prepared and prosecuted numerous patent applications for both international and domestic clients in a wide variety of technology areas. His current practice places a particular emphasis on the chemical, pharmaceutical, biotechnology, and mechanical art areas. He also advises corporate, university, and independent clients in such areas as the development of offensive and defensive patent portfolios, the preparation of patent enforceability and invalidity opinions, and in freedom to operate searches and analysis
Mr. Goldberg has prepared speeches and lectured on a wide variety of topics, includingThe Role of Patents in Your Successful Business; Lab Procedures & Intellectual Property: A Critical Combination for Building Value in Your Company; Attracting Financing for Intellectual Property Assets; Strategies for Developing a Patent Portfolio to License for Revenue Production and/or Exit; Leveraging Your Technology; Clinical Trial Strategies and Patenting: Is There Any Convergence?; Deal Killers in Healthcare/Biotech Licensing; Pre-Licensing Considerations; Post License Issues; The Negotiation Process; Intellectual Property Overview; and Presentation on Patents & Patent Searching. He is a frequent lecturer at the George Washington University and often presents to groups of start-ups and independent inventors.
Mr. Goldberg has co-authored several publications entitled: "To Oppose or Not to Oppose: Fixing Broken Patents at the European Patent Office"; "Forget About Festo: Why Eli Lilly vs. Barr Labs Should Really Worry You"; "How Double-Patenting Rejections May Further Raise the Bar for Applicants"; "Eli Lilly v. Barr Labs: Is a New Use of an Old Compound No Longer Patentable?"; and "New Patent Application Filing Strategy-Why Companies Should Be Filing Their First Patent Application as a Provisional".
Mr. Goldberg is an elected Manager of the Chemical Society of Washington chapter of the American Chemical Society. He is also a member of the American Intellectual Property Law Association (AIPLA) and the Chemical Practice Subcommittee of AIPLA, the Association Internationale pour la Protection de la Propriété Intellectuelle (AIPPI), the Jewish Federation, the U.S. Patent Office's Chemical and Biotechnology Customer Partnership, and other professional organizations.
Mr. Goldberg received his J.D. degree from The George Washington University (1999) and his B.S. degree in Chemical Engineering with a minor in Environmental Engineering from Washington University in St. Louis (1996). Mr. Goldberg is registered to practice before the U.S. Patent and Trademark Office and is admitted to practice before the Bars of the Commonwealth of Virginia and the District of Columbia. Mr. Goldberg is also admitted to practice before the Court of Appeals for the Fourth Circuit, and the Superior and Inferior Courts of the Commonwealth of Virginia.