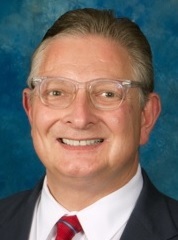 RICHARD C. LITMAN, PATENT ATTORNEY
RICHARD C. LITMAN is a Patent Attorney in the Commercialization and Licensing Department of Nath, Goldberg & Meyer.  Mr. Litman's focus is on strategic intellectual property, business and regulatory representation relating to multinational development and commercialization of emerging technologies, particularly for regulated products such as medical devices, biotechnology, and agricultural products, innovations involving information, communications, financial and business processing, and energy, water and environmental technologies. In addition to his experience as a patent and trademark attorney, Mr. Litman served for over a decade as chairman of the board of a local bank and was a director of two banks that were acquired.
Prior to joining Nath, Goldberg and Meyer, Mr. Litman was the founding shareholder of Litman Law, a boutique international intellectual property and technology law firm representing innovators, universities, research institutions, programs supporting innovation and entrepreneurship, and entrepreneurial companies.
Mr. Litman received his J.D., cum laude, from the University of Miami Law School, his LL.M. in Patent & Trade Regulation Law from George Washington University, his Masters in Forensics Sciences from Antioch School of Law and his B.S. from Union College.
Mr. Litman was Chair of the Patent Committee and Co-Chair of the Intellectual Property Law Section of the DC Bar (Washington, DC) and Chair of the Economic Development Commission in Arlington, VA. Mr. Litman is the founder of the Global Academic Innovation Network (GAIN), comprised of technology transfer and economic development experts worldwide. He is recognized for his achievements in Who's Who in Finance and Industry, Who's Who in American Law, Who's Who in America and Who's Who in the World. He has an AV Martindale-Hubbell rating and is recognized in the Bar Register of Preeminent Lawyers.
Mr. Litman is admitted to practice in Virginia, the District of Columbia, Maryland, Florida and Pennsylvania, and is registered to practice before the United States Patent and Trademark Office.