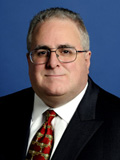 SCOTT H. BLACKMAN, PARTNER, PATENT ATTORNEY
SCOTT H. BLACKMAN is a Partner in the Chemical, Pharmaceutical and Biotechnology Department of Nath, Goldberg & Meyer (Formerly The Nath Law Group).
Mr. Blackman has spent over 27 years practicing a wide range of intellectual property law, particularly patent, trademark, and trade secret matters. He specializes in all aspects of pharmaceutical and chemical patent and regulatory matters, including pursuing and procuring U.S. and foreign patents, developing robust corporate patent portfolios, conducting due diligence investigations, preparing patentability, non-infringement and patent validity opinions, and assisting in developing and processing ANDAs.
Prior to joining NGM, Mr. Blackman was a Partner with Winston & Strawn, LLP, in Washington, DC. Early in his career, Mr. Blackman served as an elbow law clerk to The Honorable S. Jay Plager, Circuit Judge (now Senior Circuit Judge) at the United States Court of Appeals for the Federal Circuit; often considered the "supreme court" of patent law.
Mr. Blackman has assisted numerous pharmaceutical clients in patent and related matters regarding a wide range of medicinal agents and products with a total market value in the hundreds of billions of dollars. He has also assisted clients with labeling and advertising issues both in court and before the FDA, the National Advertising Division of the Better Business Bureau, and the major national television networks.
Mr. Blackman has published and spoken extensively, and has been quoted by leading national newspapers, magazines, and journals on patent-related issues. He is a co-author of three chapters in a new ABA book on ANDAs. He is the chapter author of "Alternate Dispute Resolution in Commercial Intellectual Property Disputes," in the Introduction to Alternatives to Litigation for Resolving Dispute (completed but not published). He is a co-author of "Indian Patent Law Reform and Its Impact on Pharmaceutical-Related Outsourcing," BNA's Patent, Trademark & Copyright Journal, Vol. 71, No. 1748, pp. 173-75, December 9, 2005; "Alternate Dispute Resolution in Commercial Intellectual Property Disputes," American University Law Review, 1988; and "American Attorney-Client Privilege and Foreign Patent Prosecution," Patent World, 1994. He was Recent Developments Editor for The Journal of Proprietary Rights, Aspen Law & Business, 1994-95; speaker on "Science and Law: A World of Opportunity," Philadelphia College of Pharmacy & Science, 1997; and co-speaker on "The Law and Management of Intellectual Property," American Management Association, 1993.
Mr. Blackman was awarded a J.D. degree, cum laude, from Cornell Law School in 1988. He also received a B.S. degree in Chemistry, and a M.S. degree in medicinal chemistry, from the Philadelphia College of Pharmacy & Science (now University of Sciences in Philadelphia), Philadelphia, PA, in 1981 and 1984, respectively. He taught high school physics at The Haverford School, Haverford, PA, before attending law school.
Mr. Blackman is admitted to practice law before the Bars of the District of Columbia and New York; and in the U.S. District Courts for the Southern and Eastern Districts of New York, and for Washington, D.C.; the U.S. Court of Appeals for the Federal Circuit; and the U.S. Supreme Court. He has been registered to practice before the U.S. Patent and Trademark Office since 1990.