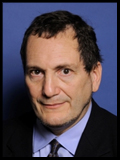 STANLEY N. PROTIGAL, OF COUNSEL, PATENT ATTORNEY
STANLEY N. PROTIGAL is Of Counsel in the Electrical, Mechanical and Chemical Engineering Department of Nath, Goldberg & Meyer (Formerly The Nath Law Group). Mr. Protigal specializes in the areas of computer software and hardware, electronics, semiconductor processes, communication protocols, digital and analog circuitry, and radio frequency circuits. His focus is on high technology systems.
Mr. Protigal performs patent prosecution in all stages of domestic and foreign cases, including interference, reexamination and reissue prosecution. Mr. Protigal has participated in patent portfolio analysis ("patent scrub" analysis) for corporate clients in both in-house and outside counsel roles. He renders validity opinions, non-interference support, and due diligence studies. His legal services include enforcement of patent rights, licensing, and detailed patent portfolio analysis for litigation, which render him highly successful in preparing and prosecuting patent applications.
Before joining NGM, Mr. Protigal was in private practice, most recently in the Silicon Valley and Philadelphia. Prior to entering private practice, Mr. Protigal's was Patent Counsel to Micron Technology, Inc. in Boise, Idaho. He has been responsible for creation of their patent department and development of an intellectual property program for the company, which has successfully issued 500 patents since its inception. He is also an inventor on four issued patents, one of which (U.S. 5,307,309) was successfully enforced in litigation.
Prior to joining Micron, Mr. Protigal was Patent Counsel to Allied-Signal Inc., where he assisted in managing Allied Aerospace's patent law department and counseled six divisions of the Bendix Aerospace group.
Mr. Protigal started his career in private practice, where he was responsible for the electronics docket. His work in private practice gained inventor Gordon Cann "Distinguished Inventor of the Year" award for a more efficient satellite thruster motor.
As an engineer, Mr. Protigal had worked on transport aircraft and cargo aircraft conversion.
Mr. Protigal had been named to Who's Who in America and Who's Who in American Law. He is listed with the American Arbitration Association Board of Arbitrators. He is a member of the IEEE, and has been a member of the New Jersey Patent Law Association, where he was chair of its Legislation Committee. Upon moving to Boise, he founded the Idaho Patent Law Association. He enjoys bicycling, skiing, and is a commercial and instrument pilot.
Mr. Protigal received his J.D. degree at The Vermont Law School. He received a B.S. in Aerospace/Electronics at Northrop University. He is admitted to the District of Columbia bar and is registered to practice before the U.S. Patent and Trademark Office.